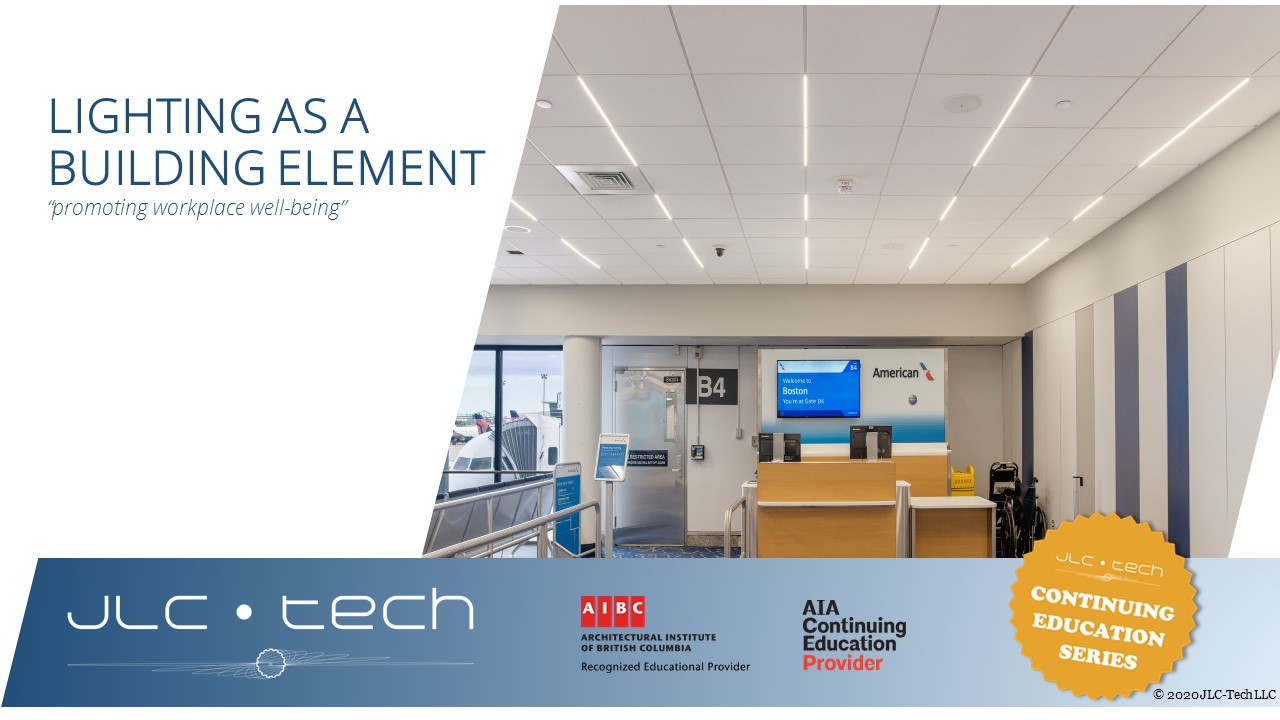 COURSE DESCRIPTION
Improving the workplace physical environment is an integral component to supporting employee health and wellbeing. Companies spend millions of dollars annually on wellness programs yet the positive impact of all this spending hasn't materialized. This course will determine from research that the air inside a building, acoustics and light it provides can negatively affect the physical and mental health of its occupants if not designed properly. Human resource organizations across the country are raising the flag that organizations must design workplaces to support comfort and wellness if they want to attract and keep valued talent.
OBJECTIVES
DEVELOP the argument for creating a healthy, productive workplace.
FOCUS on air quality, comfort lighting and good acoustics to promote workplace wellbeing.
HIGHLIGHT the need to incorporate building elements into the design to accommodate workplace wellbeing.
REVIEW the latest in lighting fixtures designed to minimize disruption to building elements in support of workplace wellbeing.
AIBC = 1 Core LU